This store requires javascript to be enabled for some features to work correctly.
Dedicated to our Sustainable Mission
Palomarin was founded with the long-term goal of operating with a net-positive impact on our environment. Being from the California Coast and the Pacific island of Guam, we are all too familiar with the effects we have on our planet. Scroll below to see how we are striving for this goal now.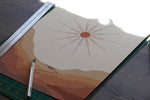 Print Shop
Everything we do at Palomarin we do in-house in our solar-powered shop. By printing everything ourselves rather than hiring a third party print shop we're able to ensure quality of prints, sustainability of print operations, and add a personal touch to each print we ship out.
Prints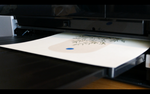 Printing
We only use paper from eco-conscious manufacturers dedicated to long-term sustainability efforts in material sourcing, manufacturing, and distribution. Palomarin uses various fine art papers from Neenah Paper, a green certified paper manufacturer by multiple NGOs, and Red River Paper, a paper company who sources wood pulp only from renewable forests. We maximize the use of our paper to limit offcuts, but all scraps are printed on for other materials.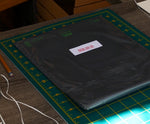 Packaging
Currently, we ship our prints in poly mailers made from recycled materials and protected using recyclable chipboard. Very soon, we'll be introducing fully compostable poly mailers. Framed prints are shipped in 100% recyclable cardboard boxes with Kraft paper void-filler and compostable wrap. You will NEVER find styrafoam packing peanuts in our boxes.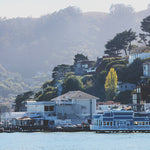 Going Further
Palomarin donates a portion of its profits to non-profit organizations committed to conservation, low-environmental impact and wildlife-friendly renewable energy, public land access and ocean health.  For suggestions on non-profit organizations to support or questions about our sustainability efforts, contact the founder directly at sam@palomarindecor.com with the subject line: Sustainability.
Order a print, plant a tree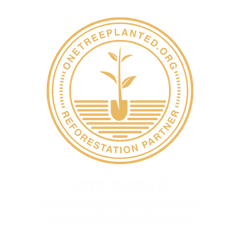 PLANTING TREES
Palomarin Decor is a partner of One Tree Planted, a Vermont-based 501(c)3. Each order placed through our website plants one tree through One Tree Planted. One Tree Planted plants trees in over 40 different countries in the name of restoring forests, creating habitat for biodiversity, and making a social impact around the world.