This store requires javascript to be enabled for some features to work correctly.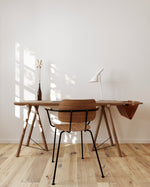 Scandinavian
You're warm, kind, and community-minded.

A space inspired by Nordic sensibilities will make you feel safe, sound, and serene.

Your superpower is supporting others, and you're a rock for your friends and loved ones.  Your home needs to be a haven of connection, comfort, and love for both you and your people. A space that expresses your gentle heart.

This softness is paired with a minimal aesthetic. And punctuated by light-colored wood. Think: neutral colors, pastels, and soft textures. The Scandinavian palette also plays with creams, white, tan, and beige.

This decor style is a lifestyle. It's void of any hurry or stress. Pure intimacy created with time and engagement in others.
A few prints perfect for your style:
Free Interior Design Guide with any art set
100% Happiness Guarantee — Free returns, no questions asked
Free Interior Design Guide with any art set

100% Happiness Guarantee — Free returns, no questions asked