This store requires javascript to be enabled for some features to work correctly.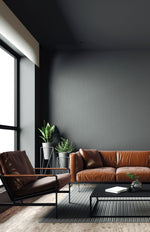 Modern Minimalist
You're whip smart and you've got a great attention to detail.

Your ideal space is impeccably organized and full of thoughtful details. Think: clean lines and square shapes. With neutral colors, inventive lighting, and the occasional pop of color.

The minimal style is defined by clean lines and shapes. There isn't much out of place in a minimalist home and each object is selected with care and attention. Since you love to plan and create structures, you take pleasure in systemizing your living space.

Modular furniture styles work well for you, because you want to get the most out of each of your possessions. And the last thing you want is a cluttered space.

"Quality over quantity" is your design motto.

A few prints perfect for your style:
Free Interior Design Guide with any art set
100% Happiness Guarantee — Free returns, no questions asked
Free Interior Design Guide with any art set

100% Happiness Guarantee — Free returns, no questions asked