This store requires javascript to be enabled for some features to work correctly.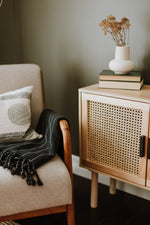 Mid-Century Modern
You know how to make the past feel present.

You love retro vibes: bar carts and chaises lounges. But you mix them with contemporary pieces, which gives them a new, exciting flavor.

You value fashion and function equally. Opt for soft fabrics and textures wherever possible, like a soft wool throw blanket or a cashmere pillow.

Mid Century Modern's all about clean lines, simple silhouettes, and natural materials. It leans on a neutral palette with bright pops of color throughout.
A few prints perfect for your style:
Free Interior Design Guide with any art set
100% Happiness Guarantee — Free returns, no questions asked
Free Interior Design Guide with any art set

100% Happiness Guarantee — Free returns, no questions asked