This store requires javascript to be enabled for some features to work correctly.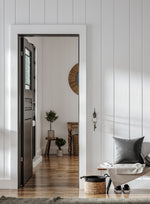 Farmhouse / Rustic
Cozy comfort. Relaxing in nature. You enjoy the simple things in life.

You surround yourself with pieces that make you feel at home. You're
not afraid of a little hard work, and you're always up for a DIY
project. You're a down-to-earth person who knows how to have a good time. Chances are, you're also probably a pretty great cook!

If your interior design personality type is Farmhouse / Rustic, you
likely enjoy the simplicity and warmth of a country-inspired home, with a
focus on natural materials and earthy tones.

Common features of Farmhouse / Rustic style homes include exposed beams, stone fireplaces, and hardwood floors. Furnishings are often antique or vintage, and fabrics tend to be linen or cotton. Overall, create a cozy and inviting space that feels like a home away from home.
A few Prints Perfect for Your Style:
Free Interior Design Guide with any art set
100% Happiness Guarantee — Free returns, no questions asked
Free Interior Design Guide with any art set

100% Happiness Guarantee — Free returns, no questions asked